Don't have time to workout? This is for you!
7-Minute Full Body SHRED
Do it right in your living room!
Let me break it down for you:
15 seconds work
4 seconds break
7 exercises
3 times though

Ready for the exercises? 
1. burpee push up
2. Canadian mountain climbers
3. Alt Hiccup (alt: cherry bomb)
4. Clap your hands click your heels (alt: jumping jacks)
5. Tuck jumps (alt: high knees)
6. Pop pop plié
7. Ski hops
Want more 'Hourglass Shaping' home workouts? Try my TWL APP FREE!!
https://twlapp.plankk.com/

Check out the App Shredder Calendar! each workout offers exercise substitutions to take your workout from the gym, to the living room, or anywhere!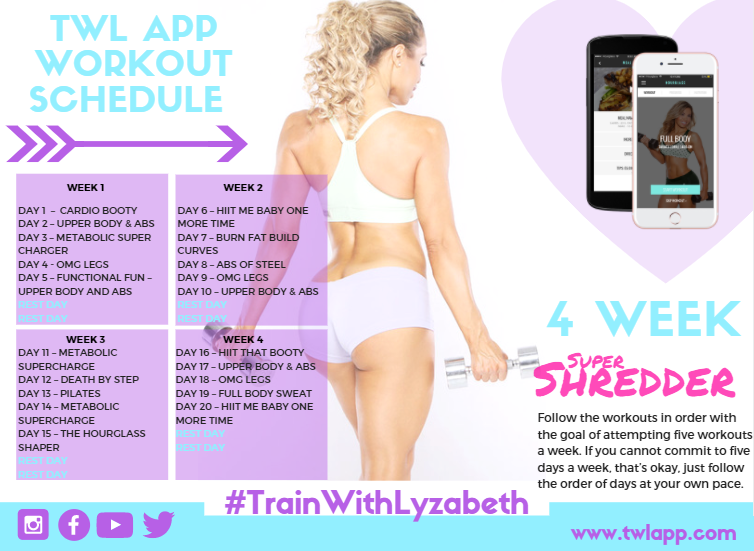 https://twlapp.plankk.com/ <– Start Your 7 Day FREE Trial today!